The following three candidates received the first ISAD research awards: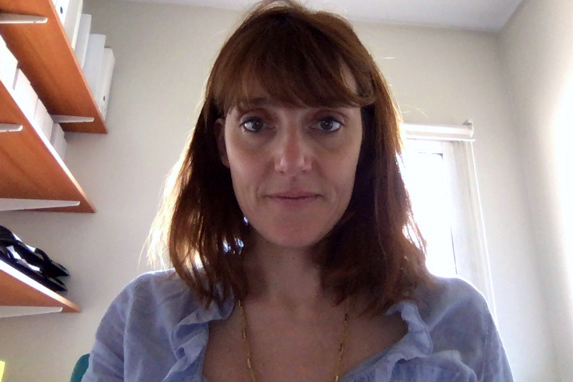 Catherine DROITCOURT
Rosie VINCENT
Linde de WIJS
Catherine DROITCOURT
University Hospital of Rennes, France
I sincerely thank you the ad hoc jury of the International Society of Atopic Dermatitis for this generous grant.

After my residency in Dermatology, I have the privilege and the great honor to work with Professor Alain Taïeb as senior resident in Bordeaux, France. My high interest for atopic dermatitis grew at that time.

I'm now assistant professor in the Dermatology Department of the University Hospital of Rennes, France. I am dedicated to pediatric dermatology and inflammatory dermatoses. I have recently defended my PhD Thesis in Epidemiology, presenting a body of works using large-scale national health-insurance data to investigate suicidal and psychiatric risk under isotretinoin for severe acne. In addition, I'm the national coordinating investigator of a French multicenter academic randomized controlled trial on phototherapy and vitamin D in atopic dermatitis.

Atopic dermatitis has my strong interest in particular studies based on nationwide databases or registers. I have started a very exciting fellowship in Jacob Thyssen's team, in Copenhagen, Denmark, for developing an epidemiologic project on atopic dermatitis and risk of systemic infections that is in line with both my clinical domain and epidemiological background. This is a unique opportunity to create closer links between European teams doing epidemiologic research in Dermatology and to benefit from the experience of conducting epidemiological studies from the Danish registries.

I thank you again the members of ISAD for their support.
---
Rosie VINCENT
University of Bristol, NHS Foundation trust, UK
While working at the University of Bristol NHS Foundation Trust as a Core Medical Trainee I have been researching the uptake of core outcome measures in treatment trials for Atopic Dermatitis (AD).

I am interested in AD because it is highly prevalent in our population and it can have a considerable impact on patient quality of life. There is uncertainty regarding the symptoms of Cow's Milk Allergy (CMA) in children with AD.

I want to conduct a diagnostic-accuracy study to improve the diagnosis and treatment of CMA in infants, using large data sets which will be hosted by the University of Bristol, UK. Being accepted for the fantastic ISAD research fellowship has allowed my project to happen, and I am very excited to start it this year.
---
Linde de WIJS
Erasmus MC, Rotterdam, The Netherlands
My research as a PhD-student at the Erasmus University MC (Rotterdam, The Netherlands) is centered on atopic dermatitis care in daily practice. AD gained my interest because of the diversity of the disease, but most of all because of the major and intense impact it can have on patients' lives.

Until now, one focus of our research team was evaluation of dupilumab treatment in a real life setting, considering the effectiveness and specific side effects including paradoxical facial erythema. Additionally, we are really interested in the role of serum biomarkers in measuring and monitoring disease activitiy.

Recently, I started my research fellowship in the Osaka Habikino Medical Center (Osaka, Japan), in collaboration with Kyoto University. Here, serum TARC levels are being used routinely in daily practice as a biomarker for disease severity and as an instrument to reach tight-control, since 2008. During my research fellowship, I will further investigate the role of TARC in the pro-active treatment of AD in daily practice.

I am very excited for being awarded with this ISAD research fellowship grant and want to thank ISAD for the support to make all this possible.